This particular manicure reminds me of a what would make a really good pair of jeans, and I'll tell you why so I don't sound like a complete kook. First off, the base color would makea the best juicy shade of indigo and the copper makes me think of some nice shiny buttons.
Darn, I still sound like a kook. Well, maybe you catch my drift?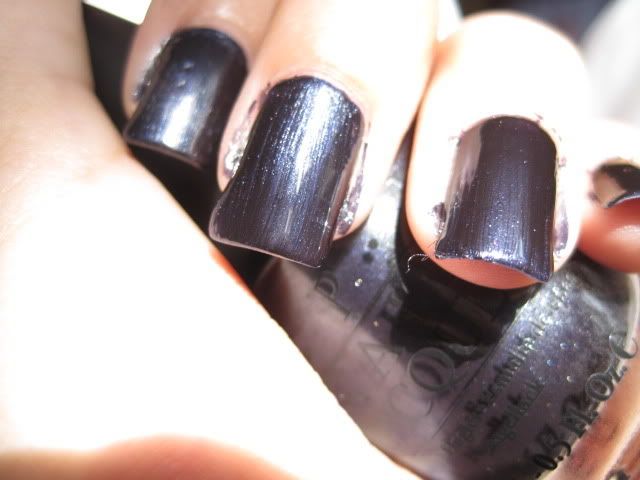 This is OPI's Light My Sapphire, a smoky charcoal kinda on the purple side and some blue undertones. Pre-cleanup, natural light.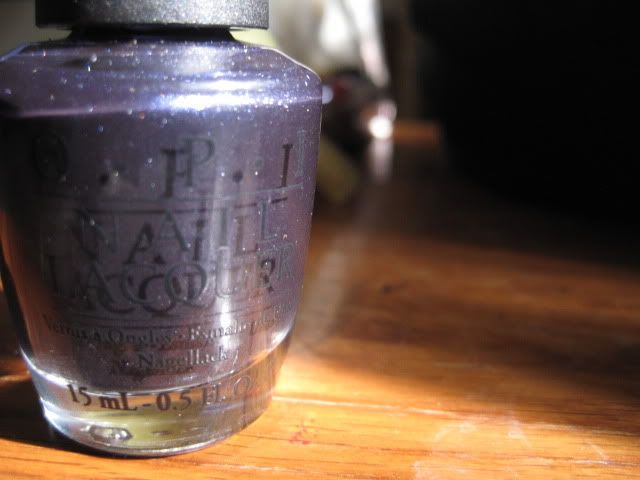 Bottle pic - it looks pretty black unless in direct natural light, but this shows all of the delicious shimmer.
And then stamped the center, foremost design of BM21...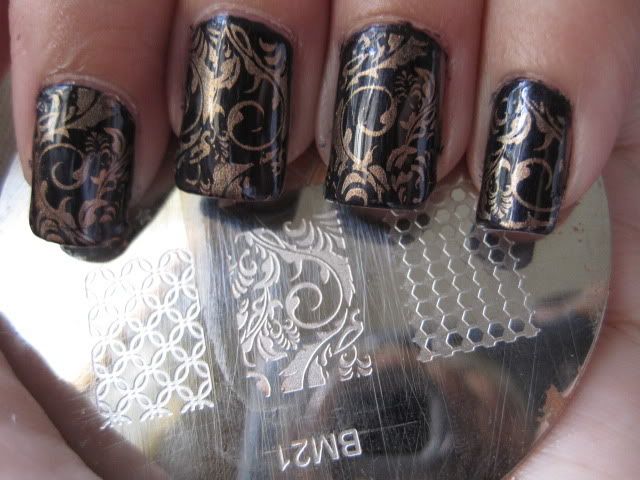 Using an incredibly aged Revlon called Copper Chrome.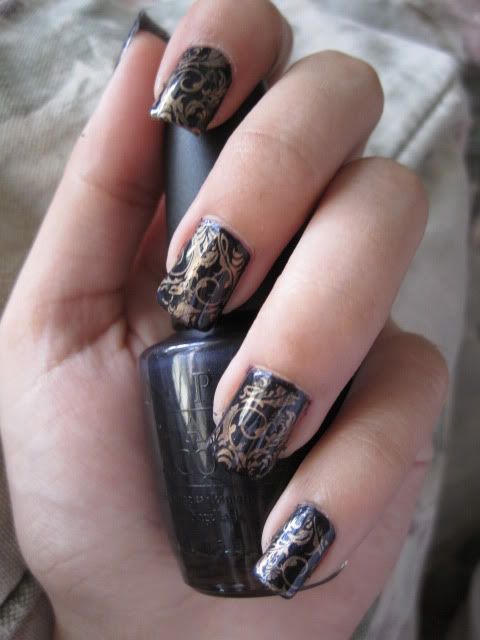 And I am pleased with the results. Topped with one coat of Seche Vite.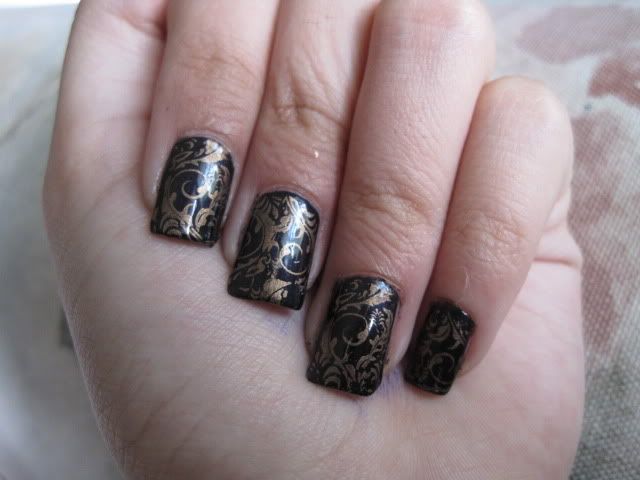 I like it, reminds me of old anitquated jewelry. I did this as a vintage-vixen inspired look. (Speaking of vintage vixen, can you say drool?)
I do have a bone to pick with Scrangie, though. Her review of it almost dissuaded me from buying Light My Sapphire.